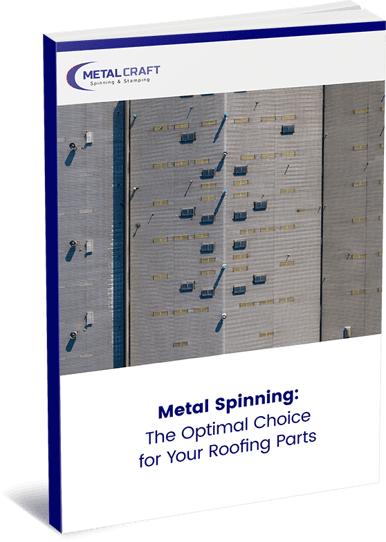 Metal spinning from a certified supplier is indispensable for producing parts such as roof drains and vent pipe flashing, as it is more cost effective than multi-part drains. In this eBook, we cover the following:
Benefits of Spun metal parts vs. traditional welded parts
How to select the right drain or vent pipe flashing for your application
tips for easy and proper installation
...and more
Metal Spinning roof drains and vent pipe flashing also prevents any possibility of leakage from damage caused by inclement weather or improper welding of multiple pieces.
Fill out the form above to receive your free copy of this eBook now!